Sometimes, when running large tournaments or you are using more than one computer and you have no access to a network or for some other reason you want to keep the databases apart, it may be more practical to split draws to two or more databases , men's in one database and womens in another for example. The problem is that you may want to merge the databases later, but how do I do it ?
The export and import function in the "Tournament" screen will do the job with both merging and splitting. I will use the
Scottish Open 2010
in this example. The Scottish Open is one of the largest and also one of the most popular tournaments on the BDO circuit.
For the Scottish Open 2010 it was used more than one computer to speed up the registration and also to record the results from the matches. I will now merge the databases so the singles and pairs will be in the same database. I start by exporting the womens singles, who were in a separate database,
to a draw export file.
We start by opening the "Tournaments" screen (see screenshot below)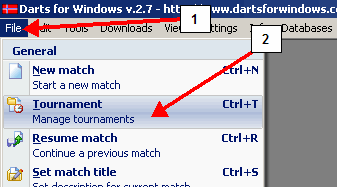 Right click the draw you want to export and then click the item "Export selected draw to file".
Repeat the steps if you want to export more draws from the same or other databases.


Browse to the folder you want to save the file to, set the filename and click the "Save" button.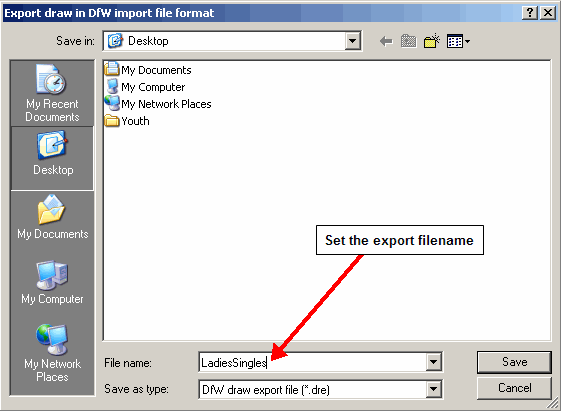 To import the draw(s), open the target database and then open the "Tournament" screen.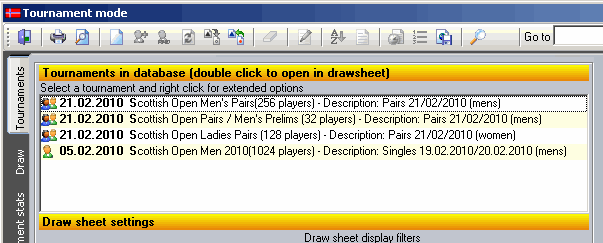 To start the import, click the "Import draw" button in the toolbar as shown in the screen shot below.


Browse to the folder where you saved the draw(s), select the file you want to import and then click the "Open" button.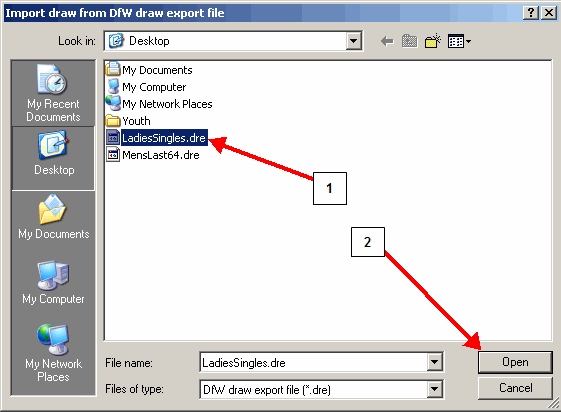 Import done !



Repeat the steps if you want to import more draws.